Electronic Door Locks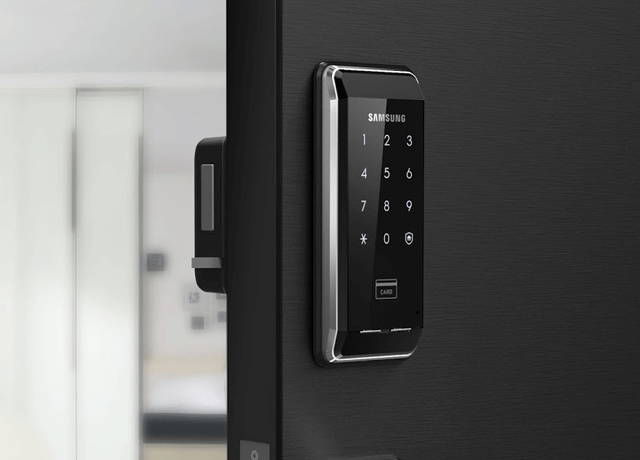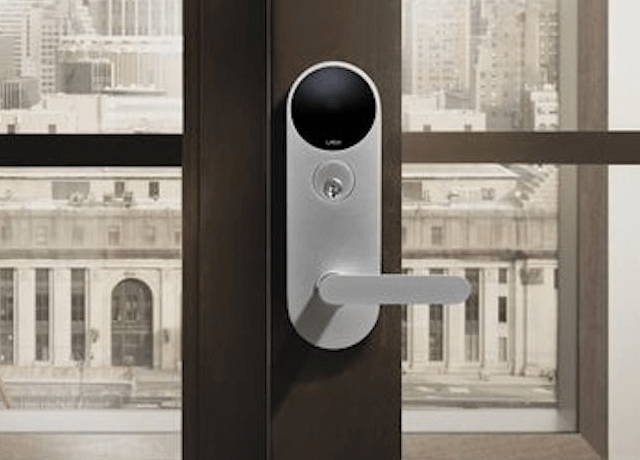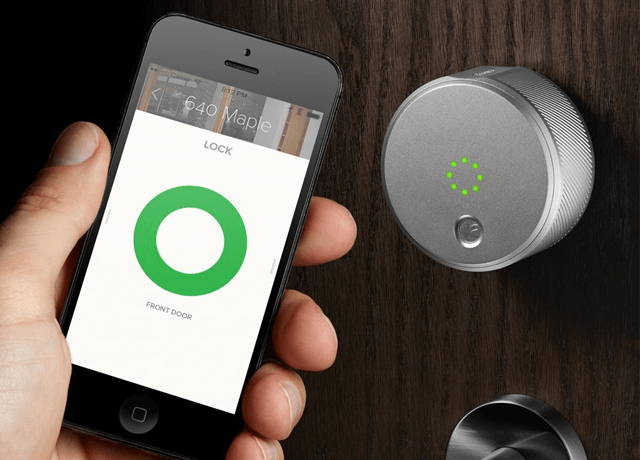 We Work With The Leading Manufacturers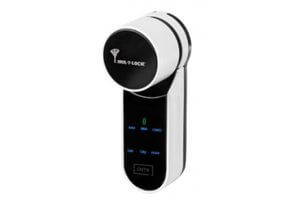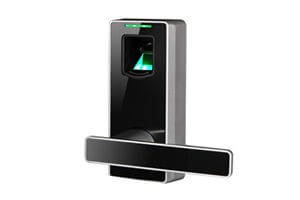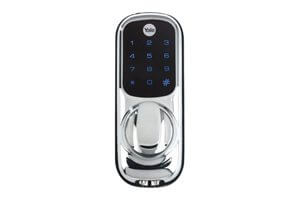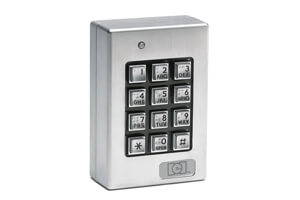 Keypad – The first electronic keyless locks used a keypad with a pin number. More recent products use a digital touchscreen which allows you and your family to enter a code to gain access. You can change the code whenever you need to, allowing for maximum flexibility without compromising security.
RFID – This method uses a fob or keycard to open the door with a simple swipe. Modern systems even allow you to gain access by proximity, without even having to take your fob out of your bag. This method is similar to having keys, but with much less hassle. Fobs can be easily replaced but are nearly impossible to illegally replicate.
Bluetooth – Similar to RFID, but scans your Bluetooth ID from your smartphone to unlock your door as you approach your home. Some also allow use of apps with option to give ekeys and track activity, making them an incredibly advanced yet functional choice. (Bluetooth and RFID solutions are usually backed up by a secondary access option, like a keypad or physical keys, in case you lose your phone or fob.)
Biometric – The most secure electronic entry system of all is the biometric solution, which uses fingerprints or retina scans to grant access. You can program in everyone's fingerprints who you want to have access to your home, and intruders won't have a chance! It's not for everyone, but if you want complete peace of mind a biometrics keyless lock might be for you.
We at Golden Locksmith can upgrade your existing locks to an electronic system, as well as install entirely new solutions for your home or business. We offer the following electronic locks:
Electronic keyless and keypad door locks

Electronic deadbolt locks

Electronic cabinet locks

Biometric door locks – Fingerprint door locks

Hotel electronic locks

Smart electronic locks with remote access via app
HOW DO ELECTRONIC LOCKS WORK?
Electronic locks still include bolt or latch systems, which keep your doors closed and secure. These mechanisms are connected to a motor by actuators, which turn and unlock the bolt or the latch when the correct signal is given.
Golden Locksmith provides only the most advanced and trustable electronic locks, from leading brand names such as Schlage, Kwikset, Kaba, Emtek, Yale, and Samsung.
Phone Service: 714-841-0141
Thanks!
This field is required
This field is required
This field is required
This field is required
This field is required