Safe Opening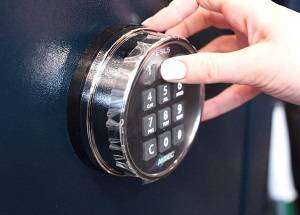 Regain Access To Your Safe
Whether due to human error or mechanical error we can unlock your safe using non-intrusive safe unlocking. Our trained experts will respond to your call, and use a number of tools and skilled techniques to grant you immediate access to your valuables.
If possible, we will use methods such as lock scoping or dial manipulation to unlock your safe without causing any damage. Unfortunately, this is not always the case and sometimes we have to resort to drilling the safe with our special diamond drills.
If we have to drill your safe, we absolutely guarantee that we will not damage the contents. We will always perform the necessary repairs to leave your safe in the condition we found it. Whatever the situation, be sure the result is the same: Golden Locksmith will gain access and leave your safe ready for service.
We also offer other safe services, including:
Combination Recovery

General Safe Maintenance Services

Dial Repair Services

Battery Changes

Combination Change

Lock Upgrades
If you need your safe or vault opening, contact Golden Locksmith today. Our expert technicians will be sent to your location and will open your safe without damaging any of its contents. You won't have to replace your safe, or any of the components. We gain access in the least intrusive way possible, and leave you with a functional safe as if we'd never have touched it.
Contact Golden Locksmith today for expert safe opening services.
Phone Service: 714-841-0141
Thanks!
This field is required
This field is required
This field is required
This field is required
This field is required